Description
Aspire TC
This stylish desktop is designed to enhance your work efficiency, and multimedia and gaming experience. It's powered by innovative eighth generation Intel Core processor and 8 GB DDR4 memory, delivering robust computing ability to handle various tasks. The compact design with uniquely ridged edges makes it an elegant addition to your home or workspace.
Size Matters
A sizable 16 liter chassis provides plenty of extra space for future expansion.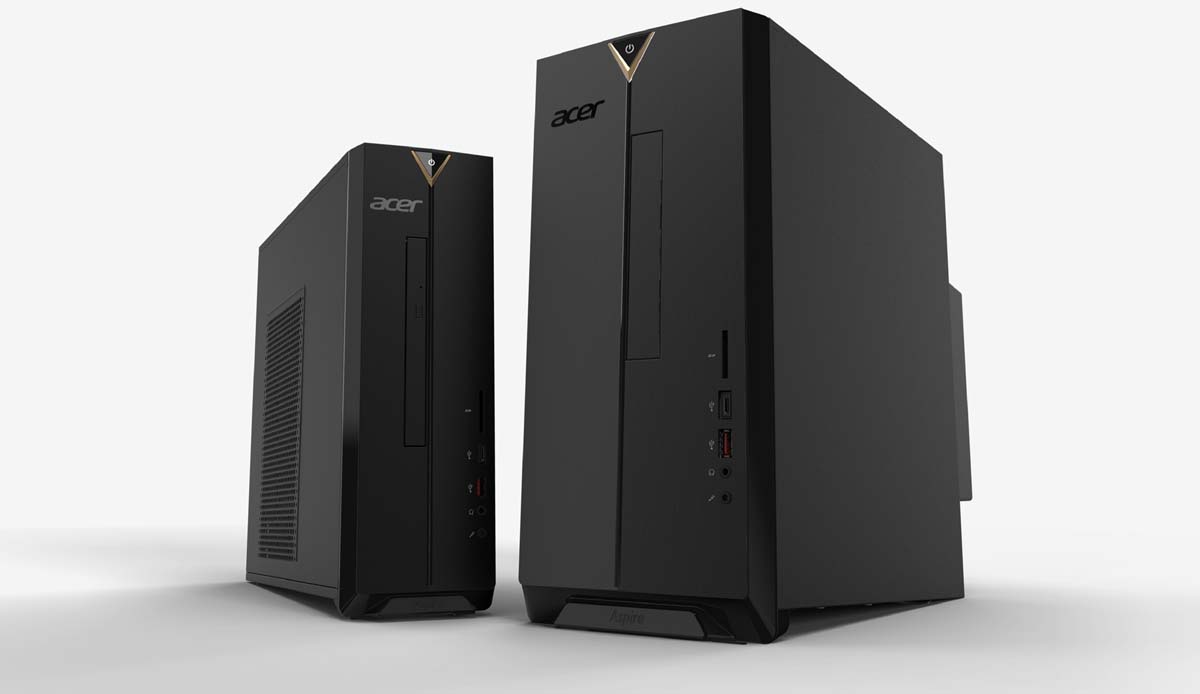 Sleek Functional Cover
The classic cover and uniquely ridged edges ensure you work and play in style.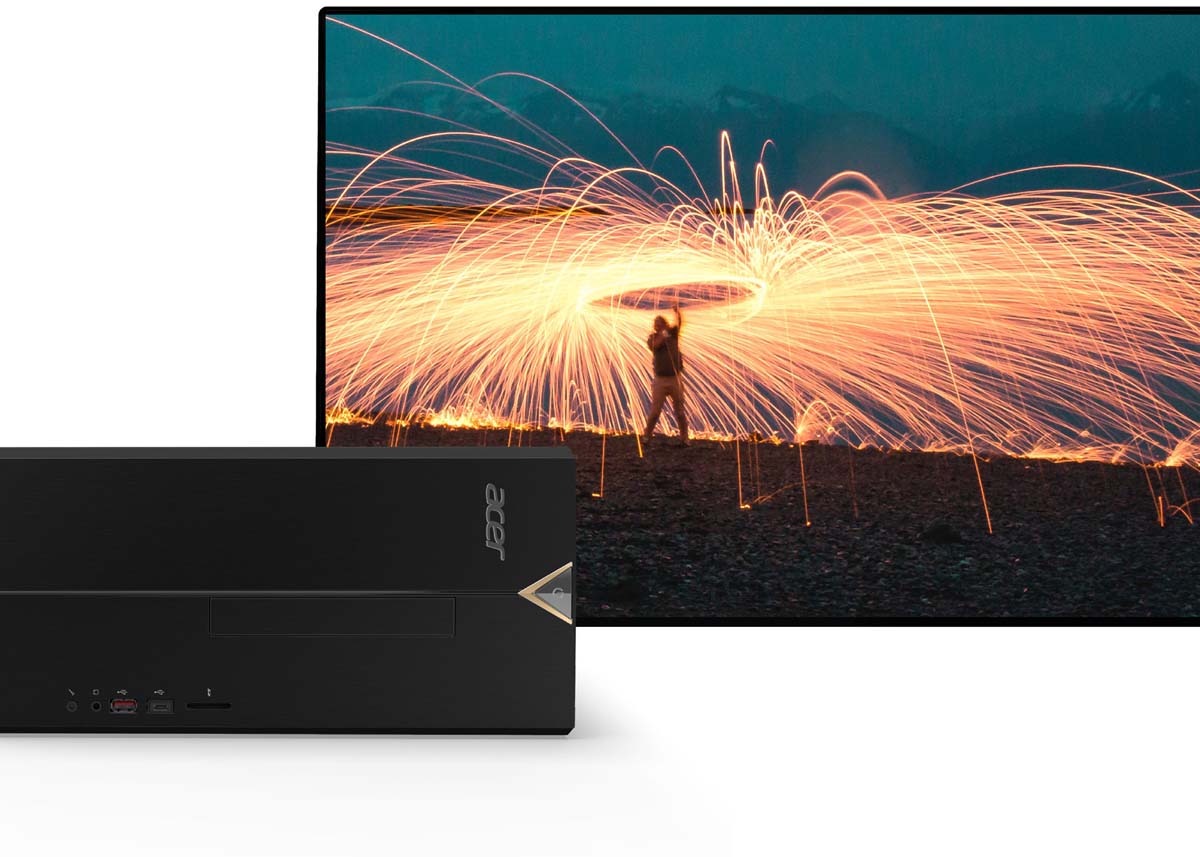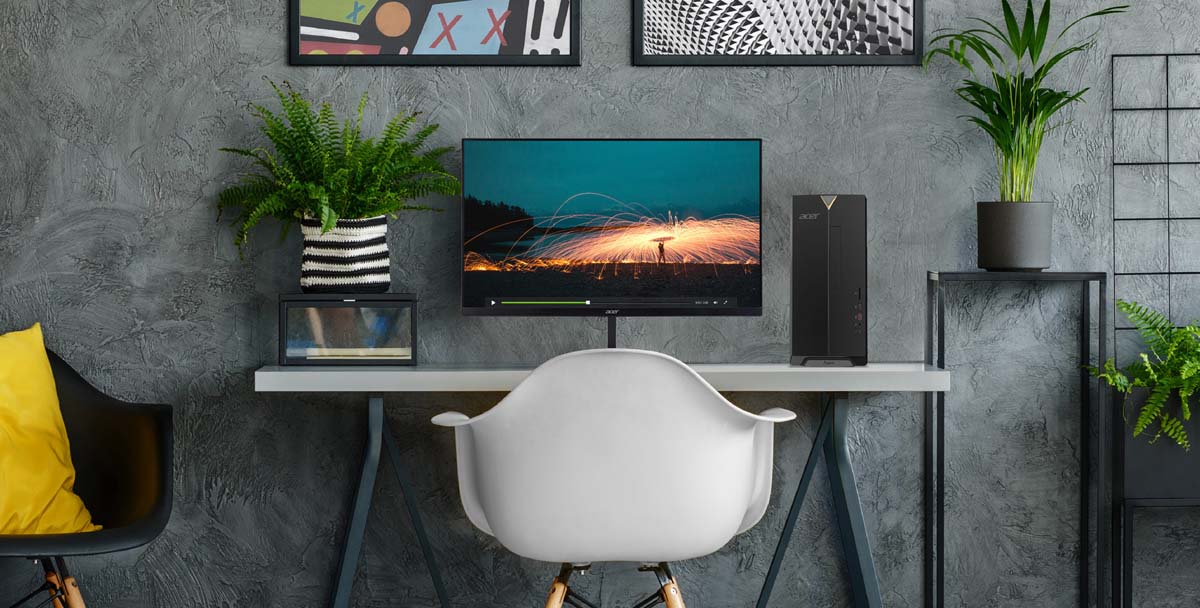 The Power of Sound
Listen to voices and special effects with increased clarity with HD 5.1 Surround Sound.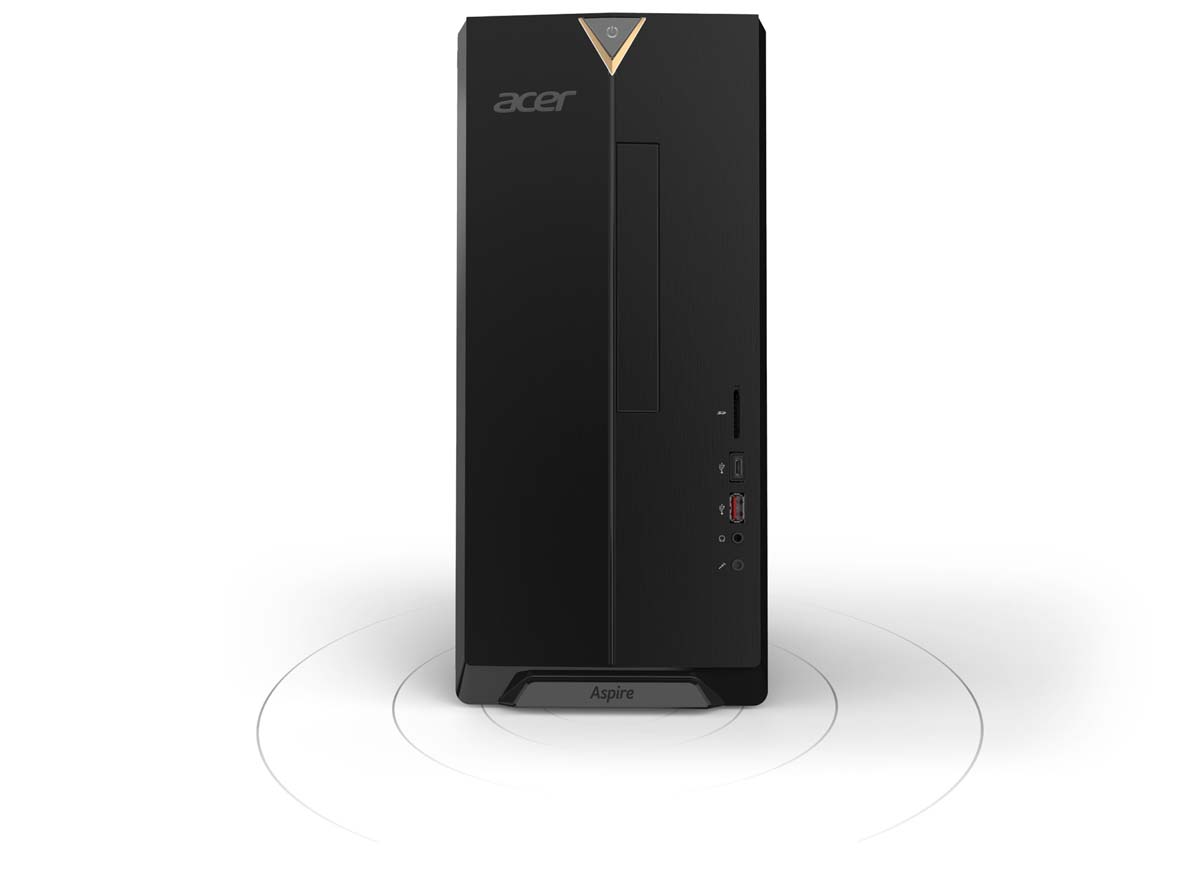 HD 5.1 Surround Sound
HD 5.1 surround sound uses five full bandwidth channels and one low-frequency effects channel and is also the standard surround sound audio component of digital broadcast and music.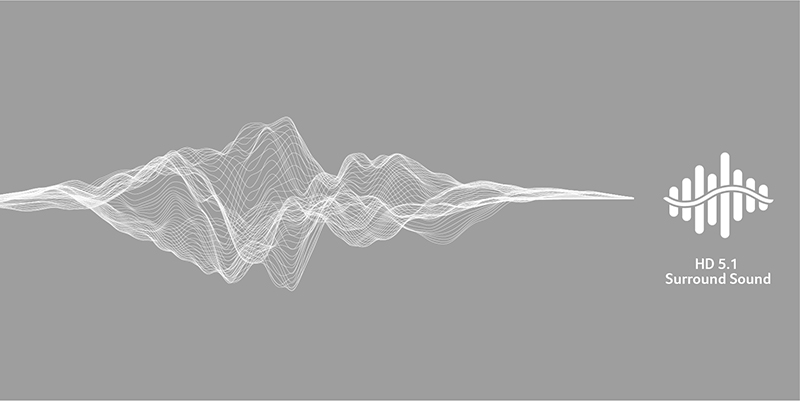 For When Performance Matters
Processing Done Right
A choice of processors provides the power to move through tasks as they arise.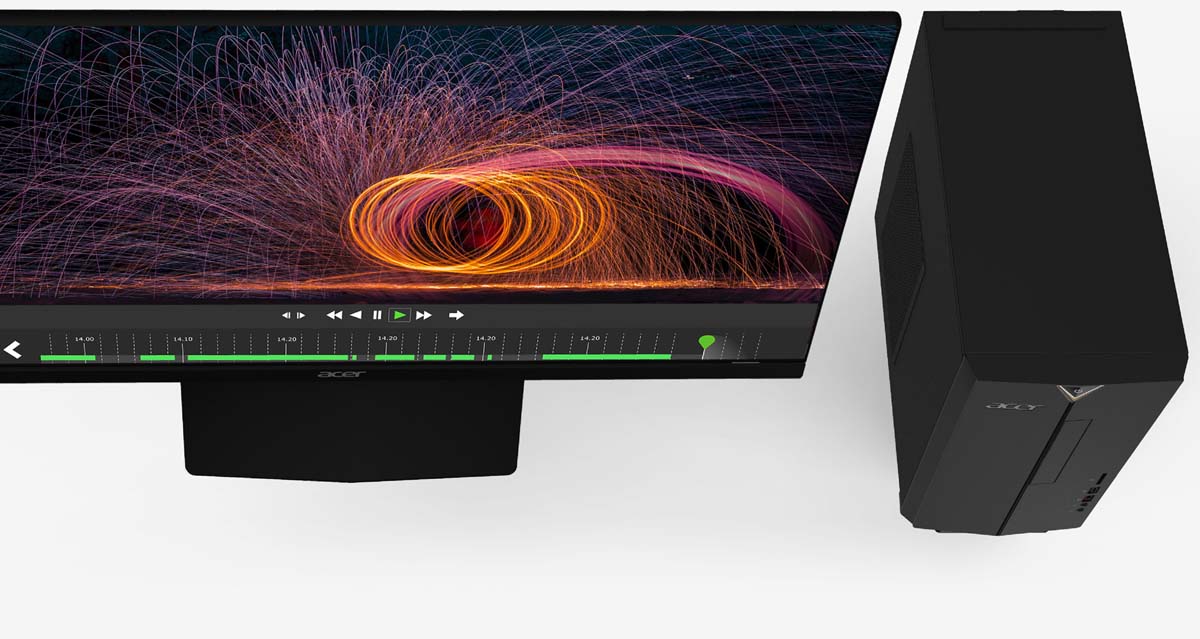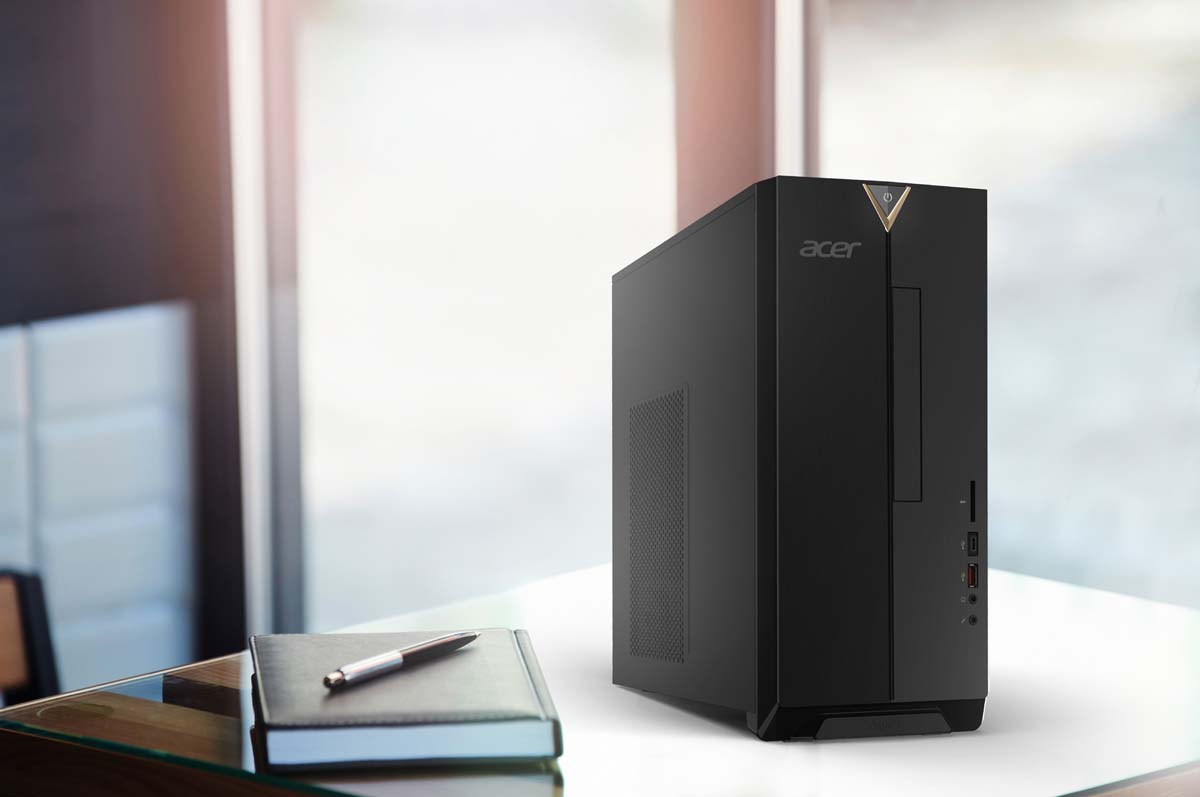 Intel UHD Graphics
Intel UHD graphics deliver an exciting and immersive visual experience for everything you do.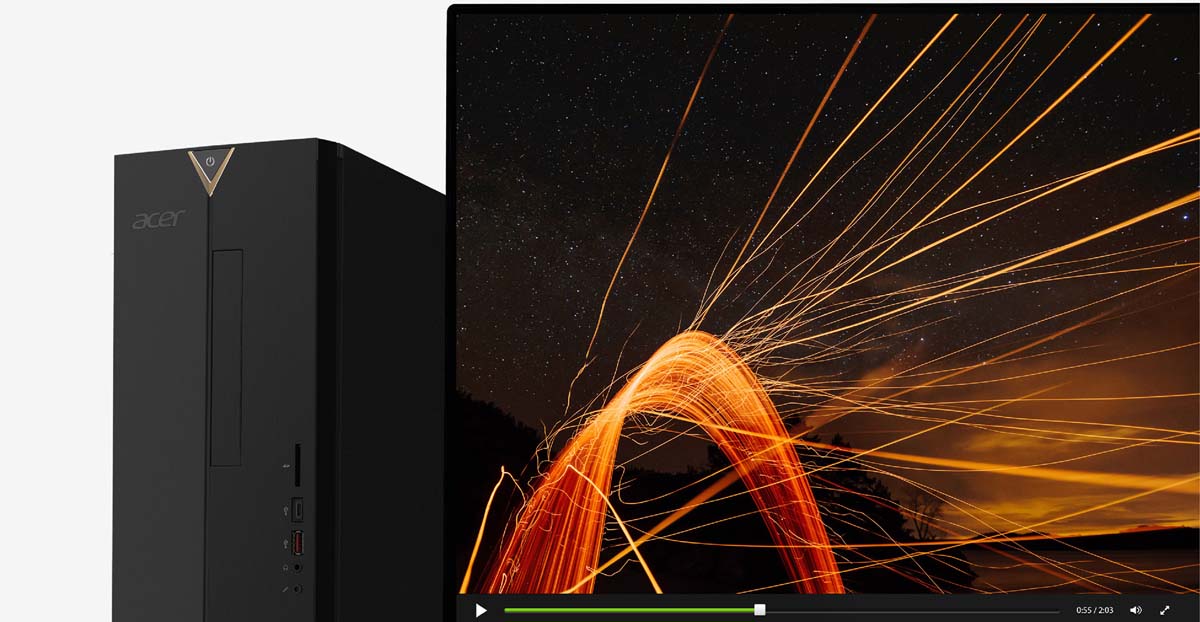 Look No Wires
Enjoy up to 3 times faster wireless performance than before.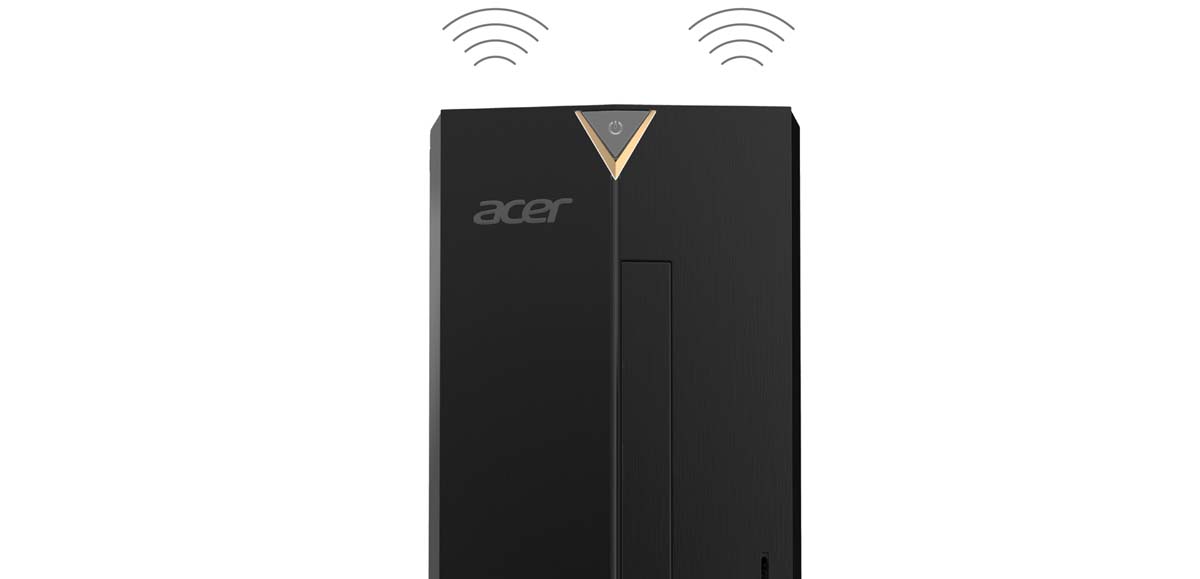 Room for More
Enjoy more of your favorite media with plenty of storage space.